One of the first decisions you have to make when planning a wedding is the venue. This sets the tone for the date, the dress, the style, and pretty much everything else that's to come. It's also probably THE hardest decision (besides the dress, maybe) that you will have to jump right in and make.
Let me just say – we had a really difficult time finding the right venue for us. We wanted somewhere non-traditional and somewhere we could have full control over food/drinks. Unfortunately a lot of under the radar venues aren't listed on any of the main wedding webtes! So here's a list of non-traditional, reasonably priced wedding venues in Southern California.
This was one of the first venues I was really drawn to when beginning my search. It is a brewery that built an event space in one of the neighboring units and it is gorgeous! If you like wood paneled walls, succulents, and beer this could be a serious contender.
2. The Riverbed by Renewable Farms – Anaheim, CA
This venue is unique in that it is a non-profit, renewable urban farm that donates 100% of plants, produce, and fish grown to surrounding low income families. They recently started holding events to fund their efforts, and we are glad they did! Between the raised planters and bohemian vibe, it is truly unlike other wedding venues.
3. Mission Brewery – San Diego, CA
This is another brewery venue located in downtown San Diego. It is a two-story loft with brick and industrial accents. It also boasts a pretty cool view of the city skyline. The event space is connected to the main brewery onsite and gives you 12 taps to serve a variety of their brewed beers on the day.
4. Owl Creek Farms – Temecula, CA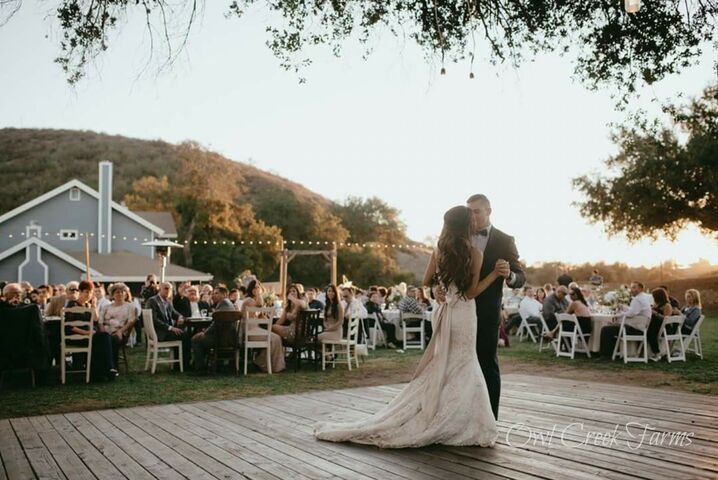 This one is for the rustic brides! Owl Creek Farms is a family-owned pomegranate farm and they have various locations on their property for hosting ceremony and reception, with one of the most popular being a gorgeous old oak tree. They also offer all different kinds of packages that allow you to personalize your wedding.
5. The Clarke Estate – Sante Fe Springs, CA
A nice choice for someone looking to get married outside, but not necessarily at a winery or garden. The Clarke Estate also features a very private and shady courtyard that can host the ceremony or a cocktail party. I will say the the booking process seems to be outdated and must be done one year in advance – so not a choice for short engagements.
These were some of my favorite venues that I found while searching and wish they would have been easier to find! But I suppose that is what makes them under the radar after all!
Do you have any others we should add to the list?
xx Gigi